Whipped Body Mousse
Coming soon
$
4.25 -
$
8.50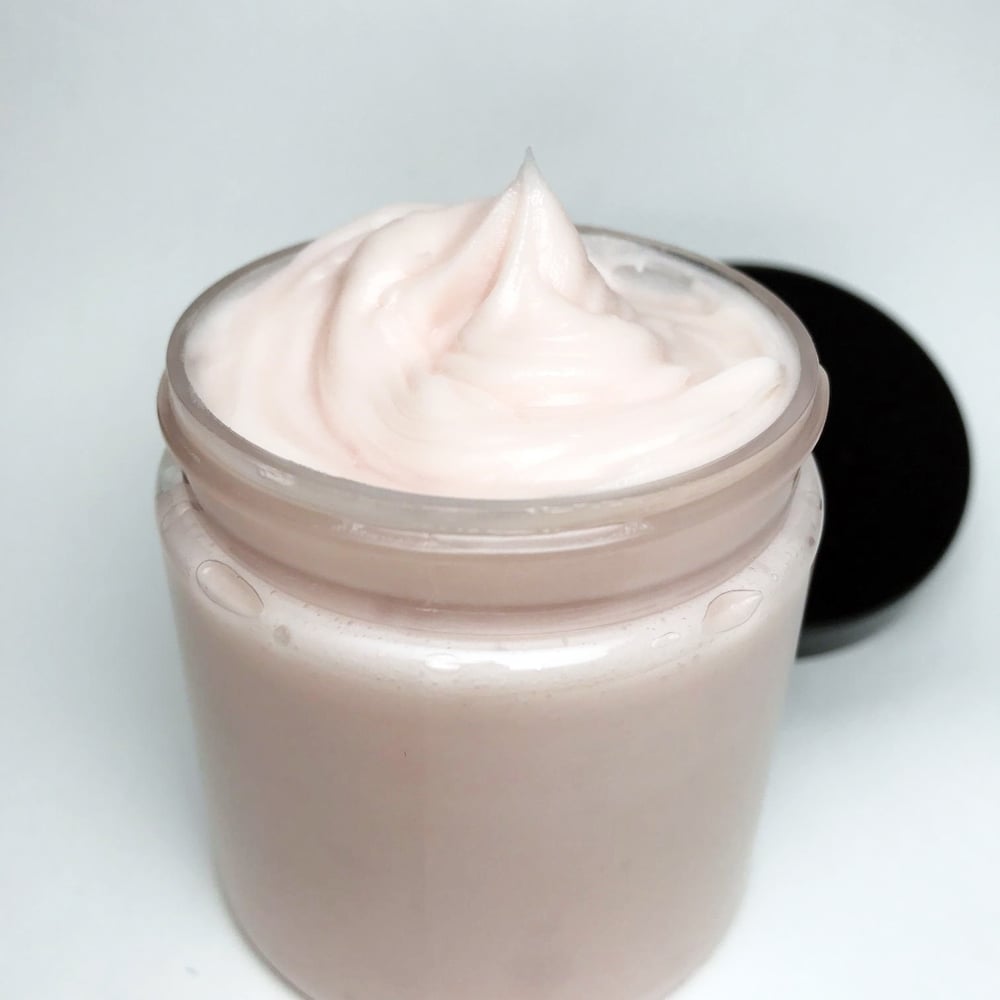 Coming soon!
Do you love our Body Butter but sometimes want something lighter? Then our Body Mousse is just what you're looking for! It's lighter than our Body Butter but thicker than our Goat Milk lotion. Our mousse has been offered through the monthly Polish Pickup with our Karma scent and our Apple Caramel Crunch scent.
Some are tinted with a tiny bit of color. The tint is only added to represent the fragrance; it does not transfer to the skin.
Available in 2 sizes!
(1) 3.50 oz. for $8.50
OR
(1) 1.50 oz. for $4.25
Scent choices:
~ Apricot Freesia
~ White Gardenias
~ Water Orchid - A clean and soft floral bouquet of water orchid, fresh bergamot, sparkling lemon, sweet orange, pink jasmine, blooming narcissus and soft musk.
~ Lilacs in Bloom
~ Victorian Rose
~ Sweet Pea
~ Rose Garden - blossoms of rose, violet, and gardenia intertwine in this delightful rose garden bouquet.
~ Red Hibiscus & Acai - a blend of hibiscus with notes of currant, acai, plumeria, jasmine and amber
~ Indonesian Teakwood
~ Karma - an exotic blend of orange, lavender and pine with notes of patchouli, lemongrass, cashmere and musk (dupe of Karma fragrance by Lush)
~ Blueberry
~ Unscented
MAKE YOUR SELECTION BY USING THE DROP DOWN ARROW
Ingredients: Distilled Water, Argan Oil, Safflower Oil, Apricot Kernel Oil, Jojoba Oil, Rice Bran Oil, Mango Butter, Shea Butter, Emulsifying Wax, Stearic Acid, Glycerin, Fragrance, Arrowroot Powder, Vitamin E, Propylene Glycol, Diazolidinyl Urea, Iodopropynyl Butylcarbamate (Preservative)
Due to the vanilla content in some fragrances, the mousse may turn pink, tan or beige. This is normal and will not affect the performance at all.
Why is my jar not full?
Some of our products are whipped which allows air to incorporate into the product. We fill our jars by weight not volume therefore you will receive the product weight that's listed regardless of jar size.
Directions:
Apply to dry skin as needed. Not intended for the face. Avoid contact with eyes and mouth.
Store in a cool, dry place.