Solid Lotion Bar
Coming soon
$
8.50 -
$
15.00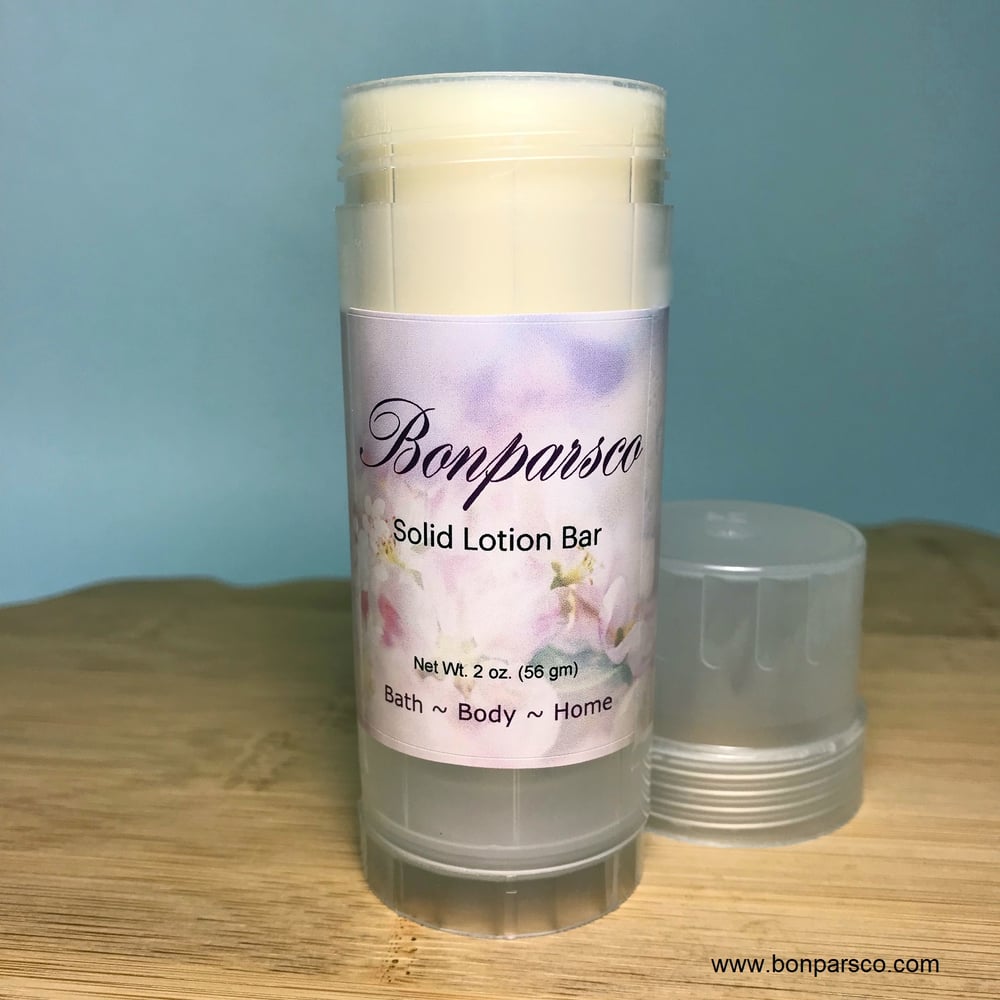 A luxurious body balm in a convenient twist-up tube. It's perfect to take anywhere! Just throw it in your purse or bag and go! The lotion bar is smooth & silky and a breeze to apply. Just twist the bottom of the tube and apply to dry skin. No mess, no fuss!
(1) 2 oz. tube for $8.50
or
(2) Pick 2 for $15.00 - list your 2 scent choices in the 'Notes or instructions' section on the checkout page. You can choose the same scent or 2 different scents.
Scent choices:
~ Apricot Freesia
~ White Gardenias
~ Water Orchid - A clean and soft floral bouquet of water orchid, fresh bergamot, sparkling lemon, sweet orange, pink jasmine, blooming narcissus and soft musk.
~ Lilacs in Bloom
~ Victorian Rose
~ Sweet Pea
~ Rose Garden - blossoms of rose, violet, and gardenia intertwine in this delightful rose garden bouquet.
~ Red Hibiscus & Acai - a blend of hibiscus with notes of currant, acai, plumeria, jasmine and amber
~ Blueberry
~ Chestnuts & Brown Sugar
~ Indonesian Teakwood
~ Unscented
MAKE YOUR SELECTION BY USING THE DROP DOWN ARROW
Ingredients: Argan Oil, Safflower Oil, Apricot Kernel Oil, Sunflower Oil, Mango Butter, Shea Butter, Kokum Butter, Shorea Butter, Cocoa Butter, Beeswax, Arrowroot Powder, Fragrance, Vitamin E
Directions:
Apply to dry skin as needed. Not intended for the face. Avoid contact with eyes and mouth.
Store in a cool, dry place.